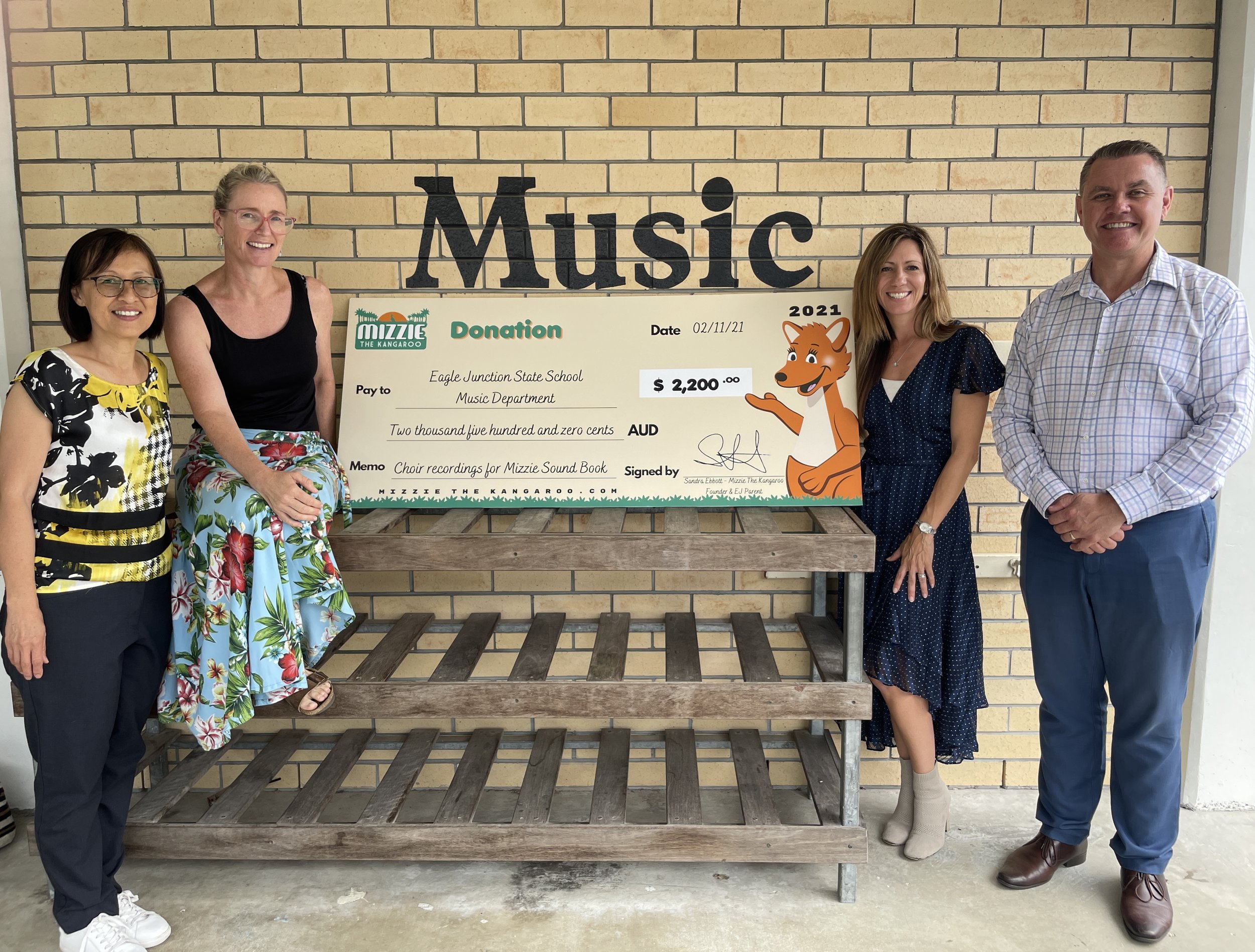 Music teachers Lorna Sue and Christine Shume with Mizzie the Kangaroo founder Sandra Ebbott and Eagle Junction State School principal Adam Mathewson.
Portfolio company Mizzie the Kangaroo has given back to its local school community, following the huge success of one of its books.
Founder Sandra Ebbott partnered with Eagle Junction State School, located on Brisbane's northside, to create its Sing with Mizzie Sound Book.
The six nursery rhymes that appear in the publication were sung by its very own students, with their voices now being heard all over Australia and the world.
The book has been so well received it is now on its third print run.
Ms Ebbott set aside a portion of the proceeds from every book to go back to the school for its efforts.
That money was recently collated and enabled the founder to hand over a cheque for $2200, at a special ceremony.
Eagle Junction State School principal Adam Mathewson said the funds would be used to support the endeavours of its young musicians.