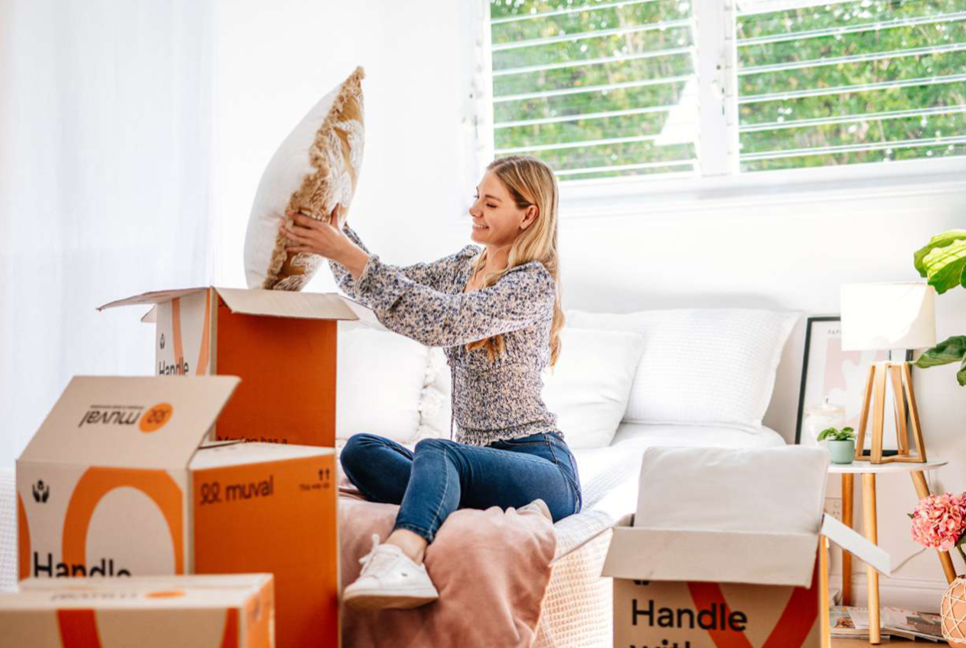 Australians are on the move again, but this time it's not Covid-19 that's to blame. 
People are abandoning cities for the regions in a bid to combat rising interest rates and cost-of-living pressures. 
That's just one of the trends that have been observed in The Muval Index 2022, released today.
Chief Commercial Officer Adam Coward said rent increases of just $50 a week were causing people to consider moving.
"We've seen from the data that people will also look to relocate if interest rates go any higher than two percentage points," he said.
"So we're likely going to see another wave of moving over the coming months.
"Essentially people are considering areas that might be better value for money."
Adam said already in 2022 there were more people moving to the regions than those looking to move to a capital city.
"The only place where that's different is Queensland," he said.
"It still has a higher population of people moving to major cities like Brisbane, the Gold Coast and Sunshine Coast, rather than the other way around.
"However, the percentage of those people moving in from the regions has decreased since January and February, when house prices in Brisbane went through the roof."
The Muval Index 2022 also found Melbourne was back in favour, after a tough few years caused by Covid-19 lockdowns.
"It's our number one location people are looking to move to, when that used to be Brisbane," Adam said.
"While there is still a high number of people that are moving out, it has almost got back to positive net migration."
The same can't be said for Sydney, with people continuing to leave in droves.
"Perth is now actually beating Sydney in terms of being one of the most popular places to move to," Adam said.
Muval's annual index is becoming a sought-after piece of data.
Removalists are able to observe trends as they happen, creating an environment where forecasts are able to be made for the first time.
Adam said up until now, all of Australia's migration data was based on historical Medicare records.
"It has been 100 per cent backwards looking," he said.
"It's really old data, which is too late for governments."
Adam said there was a business opportunity for Muval to share its data with government, particularly in relation to the tourism sector.
"We also want to work with partners that are downstream of the moving pipeline," he said.
"We have a responsibility to pass the customer through to the right types of companies, which we've already done with electricity providers.
"But there's also an opportunity to work with furniture, banking and other types of businesses that people use when they're moving."
Read the full report here: https://www.muval.com.au/blog/reasons-for-moving-house