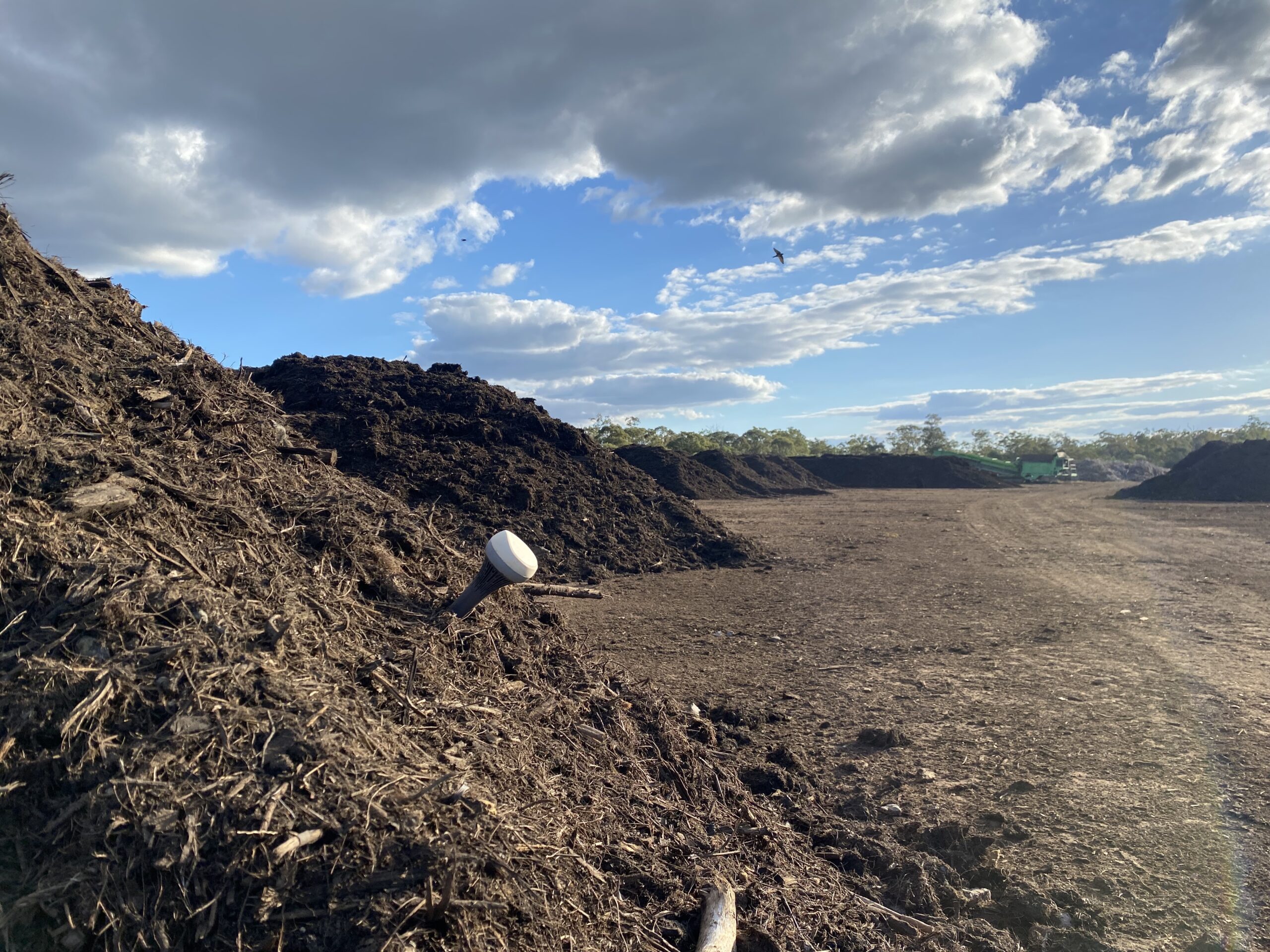 Queensland's largest compost manufacturing company has received a technological boost thanks to a new partnership between portfolio company Monty Compost Co and NuGrow.
Several of Monty's smart monitoring devices were installed at the NuGrow Bundaberg facility in May 2023, following its opening in late 2022.
They are capturing crucial data for the site, which is expected to compost more than 30,000 tonnes of organic waste per year.
Monty Compost Co founder and CEO Ashley Baxter said while the project was still in its infancy, projections showed the 30 devices could substantially improve operational efficiencies.
"They will also facilitate use of better quality data management and reporting, while giving our team the opportunity to develop innovative new features for the organics recycling industry, such as carbon credit application and management," she said.
Ashley said NuGrow's chief strategy officer Peter Thompson had provided instrumental industry insights to her since her business idea was conceptualised in 2019.
"We have always wanted to work together and now we have the hardware we were able to make it happen," she said.
Monty Compost Co's devices will remain in operation at the facility until early 2024, at which time the company is aiming to have completed its industrial composting product, which is currently in R&D.
NuGrow's multi-million-dollar composting facility transforms green and food waste into high-quality compost and soil conditioner.
Organic waste is being collected from council areas across the Wide Bay region, with NuGrow also planning to use nearby land as a demonstration site to showcase the positive impact its recycled materials composts and soil conditioners have on soil and plant health.